Uppgiftskod: AWUOHISAS-TKSVBISH
Frågeställning: Hur kan bärbar konsumentelektronik och artificiell intelligens användas inom sjukvården för att rädda liv?
Översatt artikel från : https://www.reuters.com/article/us-health-heart-apple/apple-watch-detects-irregular-heart-beat-in-large-u-s-study-idUSKCN1QX0EI

3-10 minuters lästid
(Reuters) – Apple Watch kunde upptäcka oregelbundna hjärtpulsfrekvenser som kan signalera behovet av ytterligare övervakning för att upptäcka ett allvarligt hjärtrytmproblem, enligt data från en stor studie finansierad av Apple Inc, som visar en potentiell framtida roll för bärbar konsumentelektronik (s k wearables) inom vården.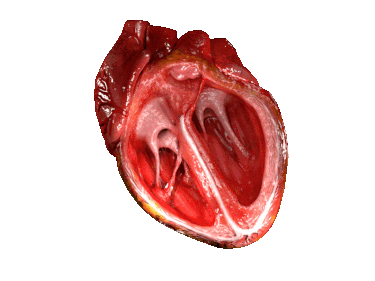 Resultat från den största förmaksflimmer-undersöknings- och detekteringstudien med över 400 000 Apple Watch-användare som var inbjudna att delta, presenterades på lördagen den 16 mars 2019 vid American College of Cardiology-mötet i New Orleans.
Av de 400 000 deltagarna fick 0,5 procent, cirka 2000 personer, meddelanden om en oregelbunden puls via appen i deras smarta klockor. Dessa personer fick sedan bära en mobil EKG-apparat (elektrokardiografi) för efterföljande detektion av förmaksflimmerepisoder.
En tredjedel av dem vars klockor upptäckte en oregelbunden puls bekräftades ha förmaksflimmer med hjälp av EKG-tekniken, sa forskarna.
84 procent av de oregelbundna hjärtpulsmeddelandena bekräftades senare ha varit hjärtflimmer-episoder, visade data.
"Läkaren kan använda informationen från studien, kombinera den med sin bedömning … och sedan styra kliniska beslut om vad man ska göra med en varning", säger Dr. Marco Perez, en av studiens ledande utredare från Stanford School of Medicine.
Studien fann också att 57 procent av deltagarna som fick en alert på sin smarta klocka sökte läkarvård.
För företag som Apple ger den här typen av data en kraft i en ny riktning in i sjukvårdsbranschen. Apples nya smarta klocka, Apple Watch Series 4, som blev tillgänglig först efter studien började, och som alltså inte användes i den här studien, har förmågan att ta ett EKG (elektrokardiogram) för att upptäcka hjärtproblem. Den produkten krävde ett godkännande från US Food and Drug Administration (FDA).
Dr. Deepak Bhatt, en kardiolog (typ av hjärtspecialist) från Brigham and Women's Hospital i Boston som inte var inblandad i försöken, kallade den en viktig studie, eftersom användningen av denna typ av bärbar teknik bara kommer att bli mer utbredd.
"Studien är ett viktigt första steg för att ta reda på hur kan vi använda dessa teknologier på ett sätt som bygger på bevis," han sa.

Forskare uppmanar till försiktighet av läkare att använda data från konsumentprodukter vid behandling av patienter. Men de ser också stor framtidspotential för denna typ av teknik.
"Förmaksflimmer är bara början, eftersom denna studie öppnar dörren för att ytterligare undersöka bärbar teknik och hur de kan användas för att förebygga sjukdom innan den slår ut," säger Lloyd Minor, dekan för Stanford School of Medicine.
Uppgiftskod: AWUOHISAS-TKSVBISH
Diskussionsfrågor:

Syftet med följande diskussionsfrågor är att låta eleverna arbeta språkutvecklande med artikeln där de tränar, utvecklar och visar sina kunskaper och förmågor inom läsförståelse, att ta del av fakta, uttrycka sig i tal och skrift, argumentera, resonera, beskriva, förklara och tolka olika typer av texter. De kan även källkritiskt granska fakta och påståenden, hänvisa till olika källor, reflektera och ta ställning till egna personliga val gällande användningen av tekniska hjälpmedel för att främja vård och hälsa.
Lämpliga arbetsmetoder kan vara t ex EPA (Enskilt – Par – Alla), jobba i basgrupper eller individuellt.
(TkBiSv) Vad handlar artikeln om? Sammanfatta det viktigaste.
(TkBiSv) Vad är nyheten i artikeln?
(TkBiSv) Är det en positiv, negativ eller neutral nyhet? Finns det flera perspektiv?
(TkBiSv) Vem ligger bakom artikeln? Vem har skrivit den, vem är avsändaren, vem står som garant för faktan?
(TkBiSv) Är artikeln trovärdig? Finns det några tveksamheter i artikeln? Motivera ditt svar med sakliga argument.
(Sv) I vilken mån anser du att det är en argumenterande, beskrivande, förklarande, debatterande, påverkande, informerande eller problematiserande artikel?
(TkBiId) Ge exempel på fler liknande produkter som kan användas för att mäta puls och hjärtrytm.
(TkBiIdShSv) Vilka fördelar kan det finnas med att använda den här typen av teknik, som privatkonsument och inom vården?
(TkBiIdShSv) Vilka eventuella nackdelar och risker kan det finnas med att använda den här typen av teknik, som privatkonsument och inom vården?
(Tk) Har du själv, eller någon du känner, erfarenhet från att använda den här typen av teknologi?
(Tk) Känner du någon person som skulle ha behov av att använda den här typen av teknologi?
(TkBi) Skulle du själv kunna tänka dig att använda den här typen av teknologi för att få reda på om du har eller är på väg att få hjärtproblem?
(TkBiShSyv) Vad behöver man kunna för att utveckla en sådan här produkt?
(TkBiId) Vad behöver man kunna som konsument för att ha användning och nytta av en sådan här produkt?
(TkBiSyv) Vad behöver vårdpersonalen kunna för att ha användning för en sådan här produkt inom sjukvården?
(TkBiIdShSyv) Hur tror du att den här typen av produkter och teknologier kommer förändra vår hälsa, våra beteenden och framtidens sjukvård?
(EnTkBi) Läs ursprungsartikeln på engelska och se filmklippet med intervjun 00:00-02.30. Gör en sammanfattning av vad det handlar om och översätt texten till svenska.
(BiSvIdTk) Vad är puls? Var på kroppen kan man mäta puls och hur? Vad är hjärtrytm och vad innebär förmaksflimmer? Vad är stroke?
(Ma) Hur många procents större risk har personer med obehandlad förmaksflimmer att drabbas av stroke?
(MaSv) Hur många personer i undersökningen bekräftades ha förmaksflimmer med hjälp av EKG-tekniken?
(Ma) Skapa visuella illustrationer till statistiken som presenteras i texten. T ex cirkeldiagram eller stapeldiagram.
(BlTk) Skapa en annons eller ett reklamblad för en helt ny, tidigare okänd produkt, med den här teknologin och funktionen.
(SvBiTk) Skriv en kritiskt argumenterande text som tar avstånd från att använda Apple Watch specifikt, eller den här typen av produkter och teknologier generellt för att detektera och förutspå sjukdomar och kartlägga vår hälsa.
(TkBi) Utveckla en egen teknisk produkt, en uppfinning i form av wearable technology (bärbar teknik, kroppsnära teknik), som kan mäta din puls och hjärtrytm. (Använd gärna skolprogrammet "Uppfinnarresan" från Finn upp)
(BiSyv) Om du är intresserad av att veta mer om vad EKG är och hur man tolkar EKG kan du t ex läsa första kapitlet i kursen "Introduktion till hjärtfysiologi och elektrokardiologi". Webbsidan ekg.nu är en komplett e-bok och webbutbildning i klinisk EKG-diagnostik som vänder sig till läkare, sjuksköterskor, ambulanspersonal, studenter och forskare som vill lära sig EKG-tolkning. Sidan används på samtliga medicinska universitet och universitetssjukhus, så funderar du på att studera till ett vårdyrke så kan du få en inblick i vad du kommer att få lära dig.
Kopplingar till LGR 11:
Årskurs: 7-9
Ämne: Tk teknik, Sv svenska, Sh samhällskunskap, Bi biologi, En Engelska, Ma matematik, Id Idrott och Hälsa, Bl Bild, Syv Studie och Yrkes-vägledning.
Syftestext:
Centralt Innehåll:
Kunskapskrav:

Sidan uppdaterad 2019-03-18